It's possible to turn yourself into a runner in one month and into a winner in the second one. Run to win and share podium, no matter age.
I never ran before came to South Africa. I couldn't even walk properly because my feet were damaged by tight fashion shoes and high heels. In 2009 I spent a holiday in South Africa where everybody ran so I tried it myself. It was a 10 km fun run with Hartbeespoort Marathon Club and my first ever running steps. Surprisingly, I kept with them all the way to the finish point.
When I was back in Moscow I bought skate skis and tested them at the 24 hours Romashkovo Ski Super Marathon. It was my first skate skiing experience. They wrote about me here.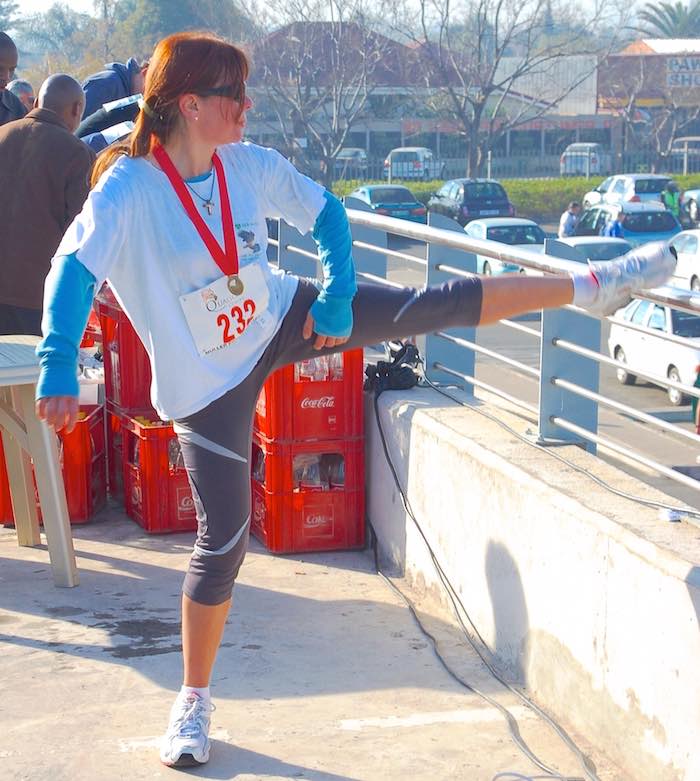 In 2009 I moved to South Africa and occasionally ran my 1st race. It was 15 km in 1:40. Shame.
2011 Started easy run after my feet surgery with a long time recovery. And easy win… In walking. I didn't know yet I could win in running.
World Masters Athletic Championship in Sacramento, California. Silver in walking
Trail Series in South Africa – 1st in category and 2nd lady overall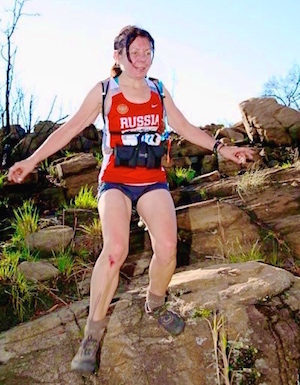 Mountain Sanctuary Trail Race
In April 2012 eventually started speed training with Lindsey Parry in the High Performance Centre at the University of Pretoria. In one month 10km was reduced from 1:10 to 0:45. Since that I was in the podium of every race I ran.
Gauteng Province Cross Country Champs – a category winner.
South African Cross Country Champs – absolute looser. Should I kill my room "mate" from our province team who didn't let me sleep by switching the lights on to pray at 12 and 4 AM? Well, that is an experience which takes time to come.
If you come to win, stay away from those who came just to participate. They'll bring you down.
November 2012 Lighthouse Run for charity project
December 2012 – the end of the running story and the beginning of the ultra distance ultra light hikes.
Photo about running