I was working as a journalist for the leading Russian newspaper, wrote about road trips, test drives of the latest models of cars, driving techniques, and lifestyle columns.
Besides the other media the most amazing part of my job was in the Motoring Department of the huge and famous MK newspaper. My columns and photo stories were popular so were released as books by the Russian biggest Publishing House AST.
It looks like they just payed me for the lifestyle I was living in Moscow in the middle of 00's.
The MK newspaper (Moskovsky Komsomolets)
My main project was The Track, where I built a great relationship with motor car brands (they loved my stories!) was given the freedom by the editors board (they loved my stories!) to drive wherever I wanted in a 100 km radius around Moscow. I was given the latest models of vehicles for the multi days test drives. I never had any plans, just stopped when something attracted my attention, but local museums always were the solid part of my trips. A lady from Ministry of Culture pointed me in the right directions (she loved my stories!).
I met the best experts in driving and learned a lot from them. I myself was one of the best drivers among motoring journalists so they enjoyed interacting with me. I interpreted this experience with my own stories and anecdotes in the column – a series about the driving techniques and the test drives. Zebra was my weekly column, 7 paragraphs on a very short and aphoristic way about every day mood and dreams while driving trough Moscow.
In 2009 the MK's website was destroyed during the hacker's attack. My name at the time, Elena Novikova, was erased all together with the entire MK's digital archive, on that reason And for that reason Google lost my journalist's footprint. My name change brought more mess. I try my best to restore the most interesting stuff here on my website.
The Aeroflot inflight magazine
All my photos and notes from the trips above which could not be used in a reasonable quantity in the motoring newspaper went here for the bigger stories about museums and historical manors around Moscow, artists, writers and composers.
Series of articles in market analysis and new development for the biggest Moscow real estate agency
Series of articles about vine.
The Voyage magazine. The Russian vacations magazine
Traveling and writing for tourists' brands in Russia and oversea
Lifestyle columns for different Media
My supporters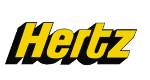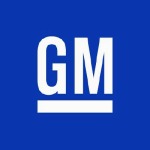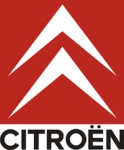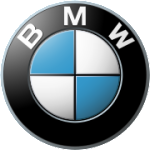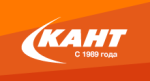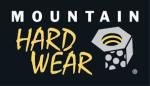 About me in media
ROAD COMPETITION
British Council Russia is delighted to announce the winners of our "Road" Competition. Congratulations and thanks to everyone who entered. With more than 1000 entries from all across Russia, it was very difficult to choose the winners. We have selected 27 photos and 27 essays to take part in the final stage of competition.
Photo finalists: Elena Novikova (Moscow), George Shpikalov (Tver), Andrei Kharchenko ( Moscow), Stanislav Zarechanskiy (Novosibirsk), Michael Martynovich (Yekaterinburg), Alexey Privalov (Novosibirsk), Vladimir Larionov (Petrozavodsk), Elena Kenunen (St. Petersburg), Inna Markovich (St. Petersburg), Sergej Shewirin (Perm), Vitaliy Golubev (unknown), Olga Boitsova (Novgorod).
http://www.dorogajizni.ru/?action=show&id=12539
Вчера в Центральном Доме журналиста были объявлены имена победителей Международного Конкурса журналистов «Дорога для жизни». Почетные Дипломы Победителя, Призы и медали за 1 места вручены следующим журналистам.
Телевидение – Константин Эрнст 1 Канал Россия, Москва
Радио – Владимир Соловьев Серебряный дождь Россия, Москва
Журналы – Петр Меньших «За рулем» Россия, Москва
Газеты – Елена Новикова МК – Мобиль Россия, Москва